3-Month Gift Subscription
£43.00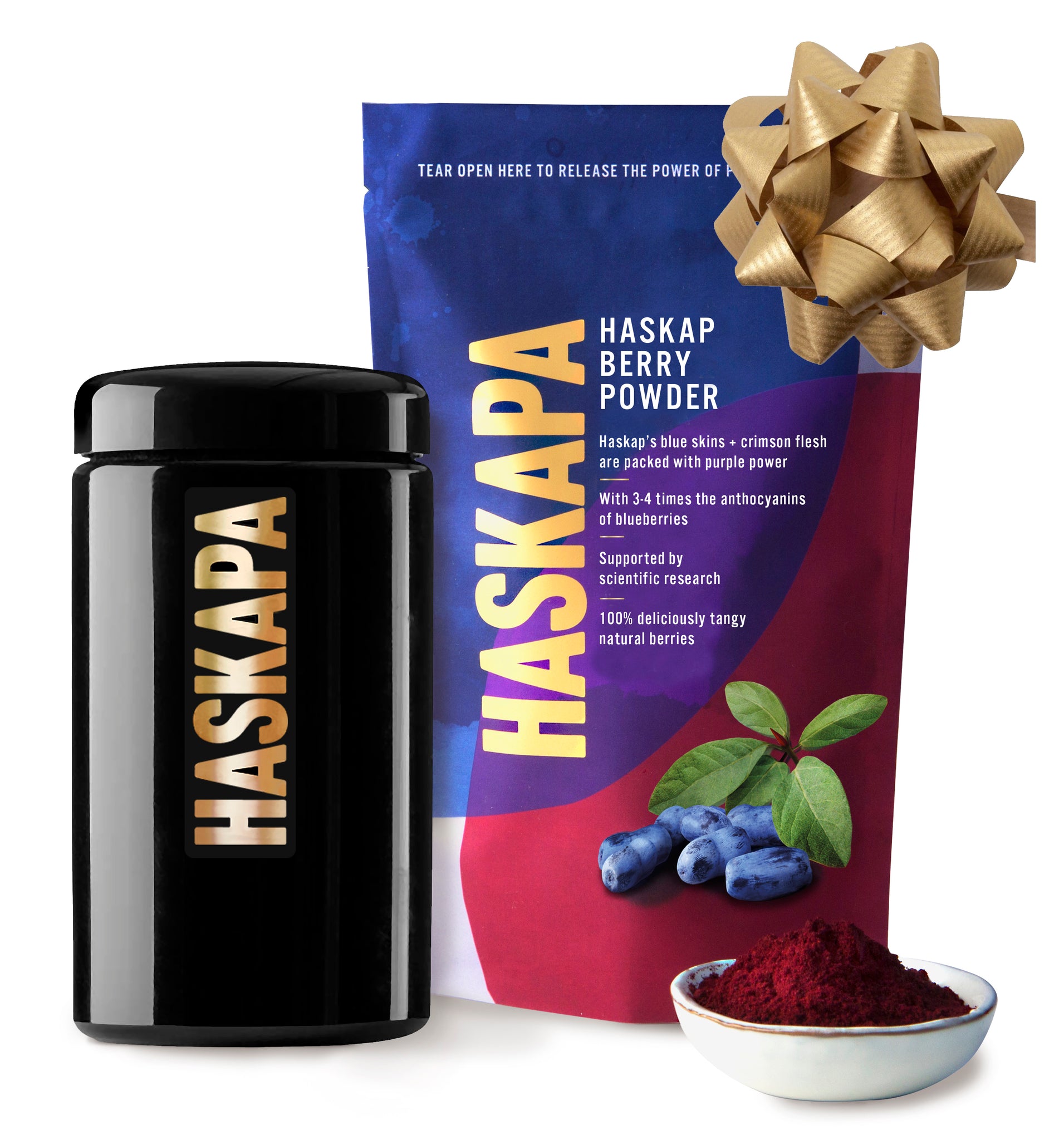 Get someone's Haskapa adventure started with a 3-month Gift Subscription that includes 3 pouches of our signature Haskapa powder and our stylish Haskapa Storage Jar.
If you know a smoothie-fan, a breakfast-lover (who isn't?) or someone that needs some purple powder in their life, Haskapa makes a delightful and unique gift.
They'll be getting a berry boost each morning - and quietly thanking you each time they do.
After purchase, you will receive a follow-up email within a few days that you can forward on to your recipient, or print out and hand over personally, so they know what the gift is and who it's from.
Price includes shipping (Offer is for UK only).