Triple Pack - Haskapa Organic Superfood Berry Powder
£54.00 £57.00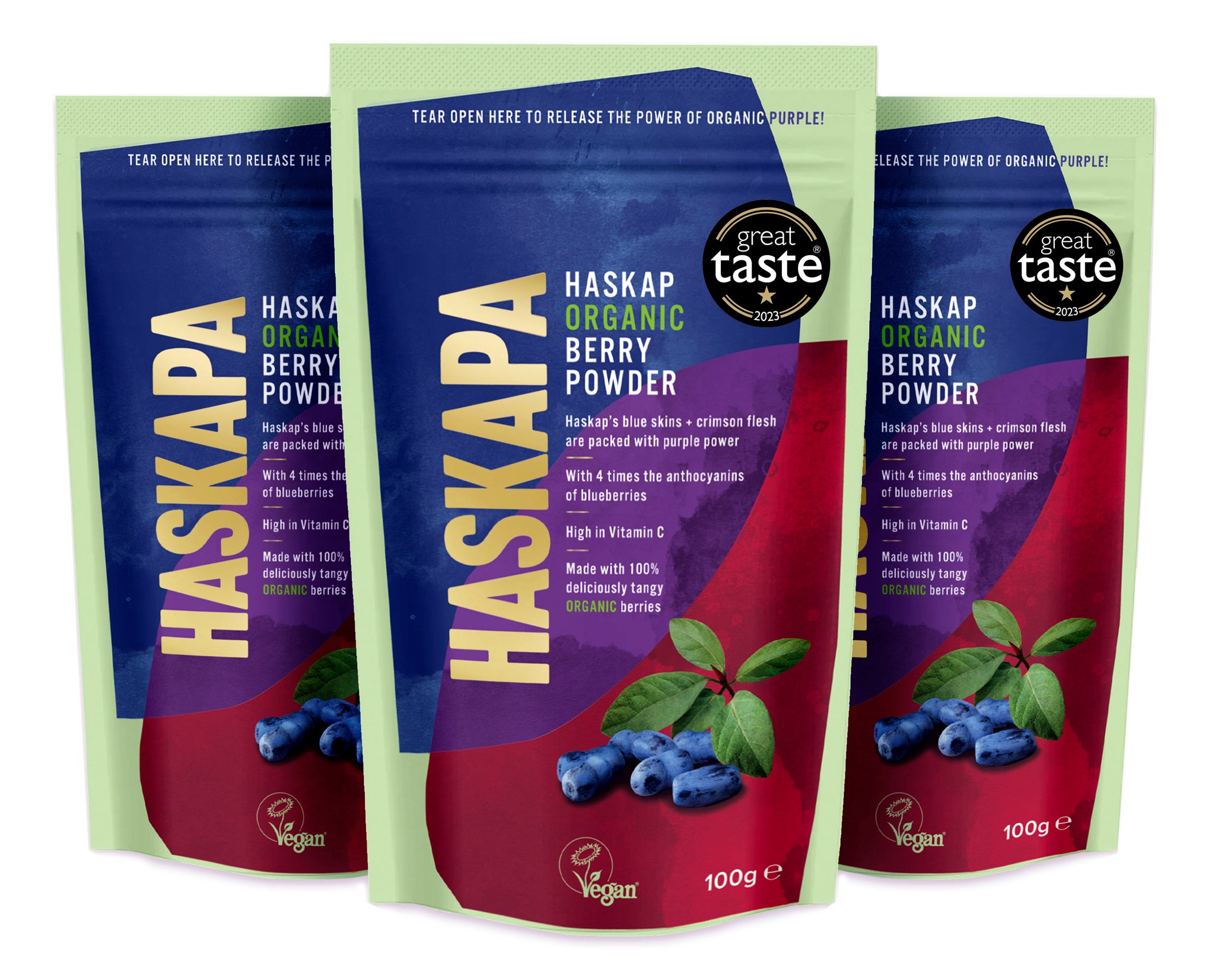 An organic version of our signature pure berry powder - certified by the UK Soil Association, this organic freeze-dried haskap berry powder is made with the whole berry and nothing else added.
Easy to use superfood powder - this nutritionally-dense organic powder blends easily with breakfast staples like yoghurt and porridge, and gives smoothies a brilliant boost.
Up to one month's supply in a resealable pouch - 1-2 teaspoons per person each day.
Winner of a coveted 2023 Great Taste Award from the Guild of Fine Food.
how to use haskapa berry powder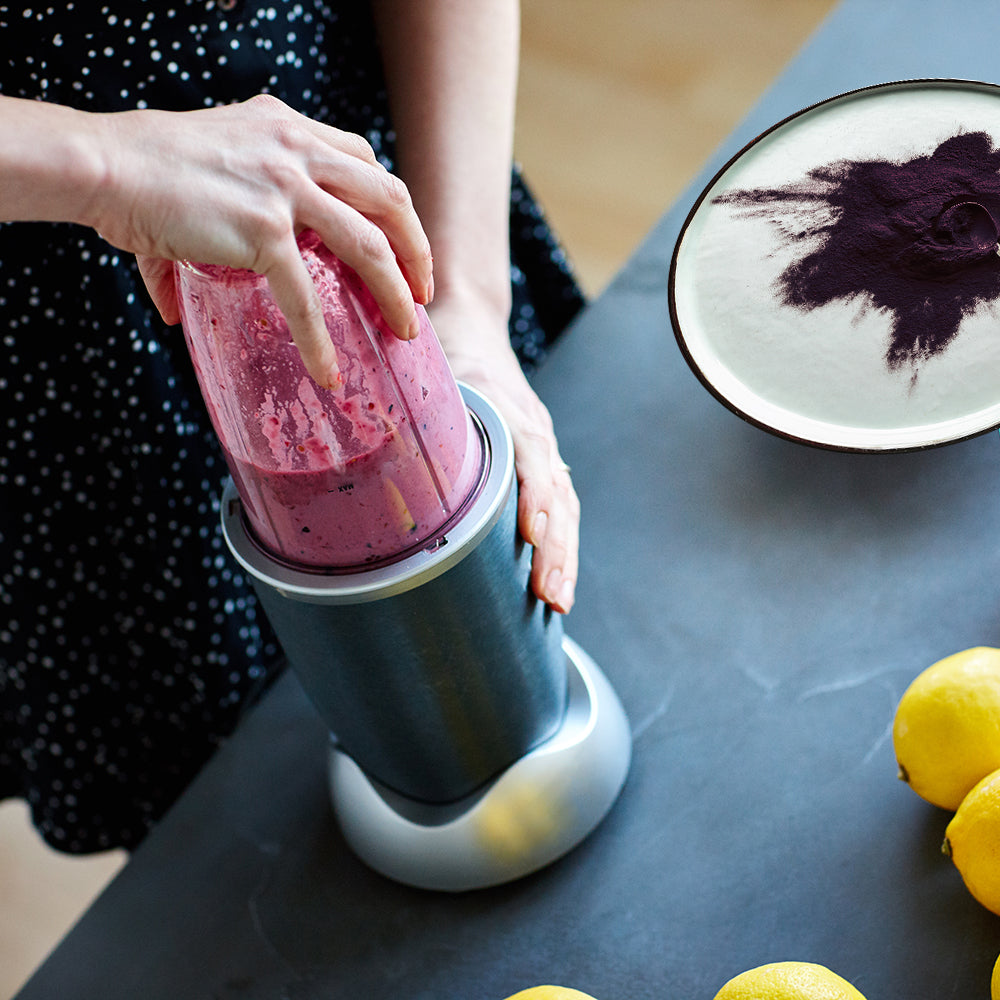 AT BREAKFAST: add a spoonful to yogurt, porridge, overnight oats and granola.
IN SMOOTHIES: add a spoonful to lend into dairy and non-dairy milk, fruit and vegetable smoothies.
IN DRINKS: add a spoonful to berry tea, dairy and non-dairy shakes, lattes and kefir.
Read more ways to enjoy Haskapa Berry Powder here