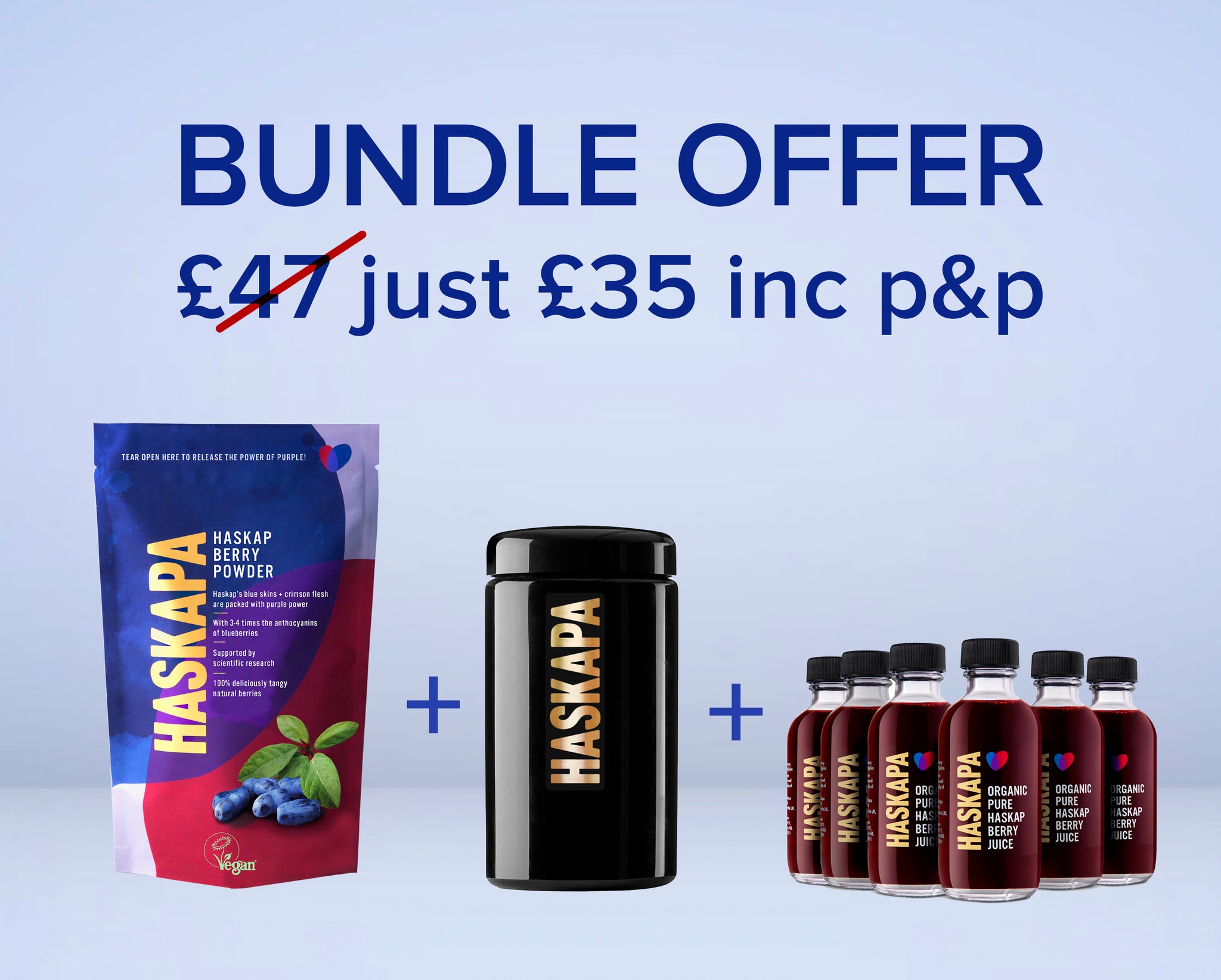 Delicious pure berry powder – 100% natural freeze-dried haskap berry powder made with the whole berry.
Haskapa Berry Powder storage Jar - Designed to protect the powder from harmful effects of light and humidity
100% pure haskap berry Juice - all-natural, deep red deliciously tangy juice squeezed from organic berries.
Order now! UK shipping only.
*UK Only Ends midnight 18th September 2023.
how to use haskapa berry powder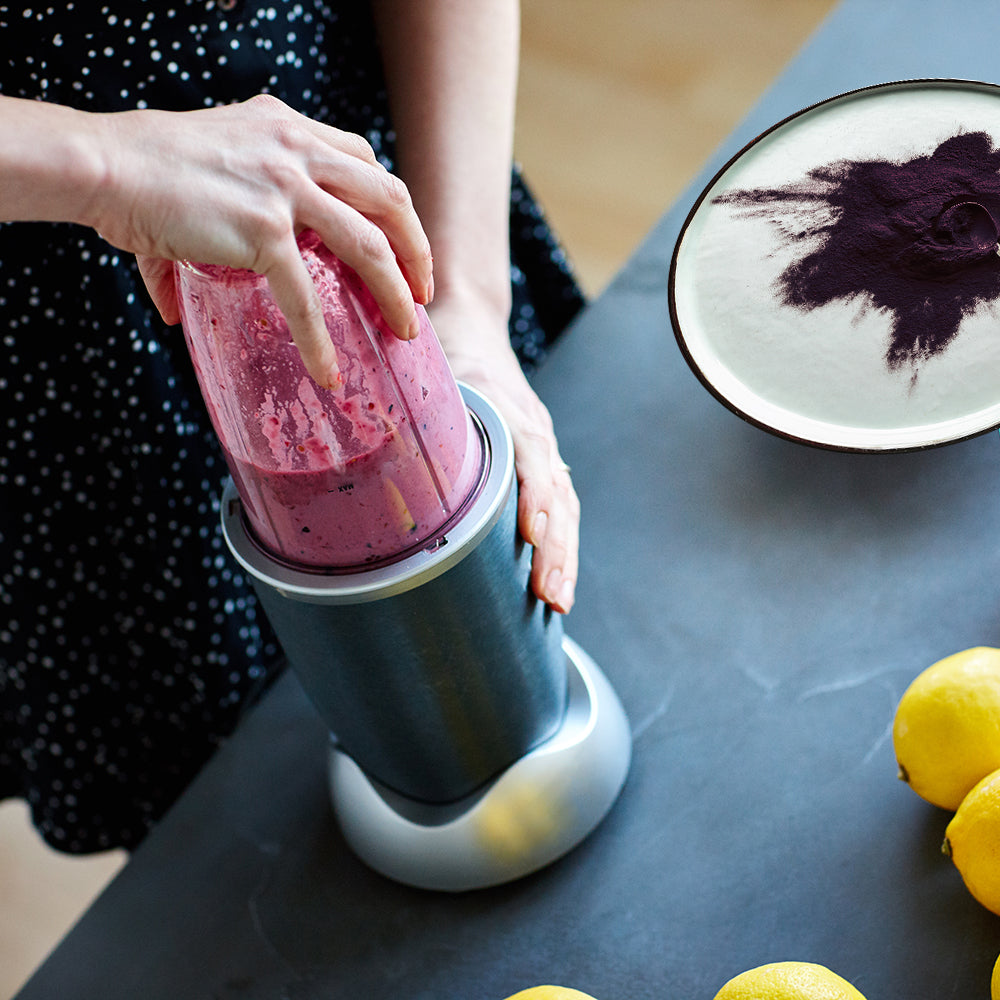 AT BREAKFAST: add a spoonful to yogurt, porridge, overnight oats and granola.
IN SMOOTHIES: add a spoonful to lend into dairy and non-dairy milk, fruit and vegetable smoothies.
IN DRINKS: add a spoonful to berry tea, dairy and non-dairy shakes, lattes and kefir.
Read more ways to enjoy Haskapa Berry Powder here